Trusted Accounts & Tax Services
Established over 30 Years T4 Tax Limited provide accountancy and tax services.
Full Accounting and Bookkeeping Service.
Full Tax Service.
Host of Business Solutions & Services.
Accounts & Tax Returns
Sole Traders, Partnerships, Limited Companies 
Full Bookkeeping Services, Accountancy & Tax Services
QuickBooks Online (Discounted Licences), QBO Support, VAT, Payroll, CIS and more…
98% of Clients from Personal Recommendation
Why? Because our goal is always that you will love our services!
Bookkeeping - VAT - Payroll - CIS
30+ Years in Accounting Sector. Cloud based bookkeeping & accounts solutions, payroll, CIS, Workplace Pensions, MTD, VAT returns and more…

Specialist, Certified Advanced ProAdvisors with over 20 years experience. T4 use QuickBooks ourselves and for our clients.
Substantial client savings on QuickBooks licences indefinately.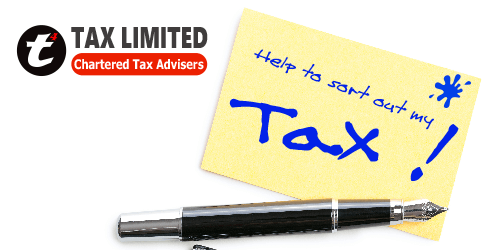 Chartered Tax Advisers. Registered with the Chartered Institute of Taxation & The Association of Taxation Technicians with over 30 years of extensive tax experience.
Fixed Fees
T4 Offer a fixed fee structure for client peace of mind.
Discounted QuickBooks Licences
Client discounted QuickBooks by up 80% indefinately.
Established 30+ Years
T4 spans back over 30 years.
Accounts and tax services, and more.
Approximately 98% of our clients come from recommendations from existing clients.
Growth based personal recommendation speaks for itself.
T4 has grown steadily over 30+ years and in recent years has grown by around 40% per annum.
So we must be doing something right…
Our Clients
We have clients of all sizes large and small.
Individuals, directors, landlords, sole traders, limited companies & partnerships.
From part-time sole traders through to companies with £Million+ turnovers.
T4 has clients in most sectors.
Some examples include, retail shops, manufacturing, property, building & construction, medical & heathcare, TV, media & entertainment, management & consultancy, IT & computing, and a host of others …
The T4 Approach…
Our Unique Approach
T4 Tax Limited approach our services and the work  for clients in quite a unique way.
We offer a fix fee structure, practical and tailor-made approach client by client.
We avoid "jargon" and give simple plain English explanations and advice.
T4 has grown year on year for the last 20 years almost totally from client recommendations.
Clients leaving T4 is extremely rare which speaks volumes about our client focus.
T4 is like a family. Professional, friendly, practical approach by our team of 4, John, Julie, Katie and Tracy.
Some of our clients have been with us from the beginning of our business over 30 years ago…
We often go the extra mile for clients.
Why leave when it's all good…
Location
T4 Tax Limited are based in Burghfield Common, Near Reading in Berkshire, UK.
Much of commumication these days is digitial so physical location is less important in a modern world.
Clients
We have clients spread over much of Berkshire, Buckinghamshire, Hertfordshire, Hamshire, Surrey and London.
Plus other UK counties & UK ex-pats living abroad.
Tax & QuickBooks Specialists
T4 are tax specialists and our accounts and tax services have a focus on tax. Most businesses prepare accounts because they need to prepare tax returns. So who better to help than a firm of Chartered Tax Advisers with over 30 years experience.
… And because T4 specialise in the world & UK leading cloud accounting product QuickBooks Online, we can also help you make a superb, efficient and time saving  job of your bookkeeping and accounts.
Need an accountant or tax adviser?
Why not call T4 …
Clear, Practical & Efficient Solutions
Our goal is too excel at everything we do for clients.
Unique, Quality, Reliable Services
We work hard to be different and stand out in what we do.